This was a bit of an experiment, but it turned out pretty good…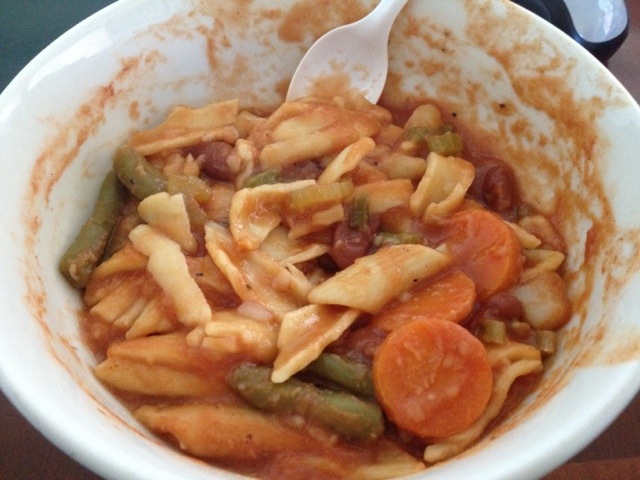 What I used…
2 1/2 cups of rigatoni (or any sort of pasta)
2 cups of sliced carrots (I don't peel my carrots)
2 cups of celery (I hate the smell of raw celery)
1 can of green beans (drained)
1 can of kidney beans (drained and rinsed)
1 large potato (diced)
About 4 cups of tomato sauce
About 7 cups of water
Salt and pepper to taste.
All these ingredients made a pretty hearty soup, you could probably cut some of them down a bit if you didn't want it so hearty.
First, I made the rigatoni according to the instructions on the box and drained it.
Second, in a large pot, put everything in, cover and bring to a boil, once it starts boiling lower the temperature to a simmer. Let simmer for 30-60 minutes (keep it covered). Cook until the veggies are tender.
Third, enjoy a hot and hearty soup!