2013 has been quite a year…
January
After finishing up our first Christmas celebration with our son and daughter, we reached out to our adoption agency to discuss what we needed to do to sponsor their older sister (who was not available for adoption). We received a reply stating that she was now available for adoption, and this began our New Year — the long process to try to bring her home!
February
We celebrated our daughter's 3rd birthday.
This slideshow requires JavaScript.
March
I officially became a Red Hat Certified Engineer.
Kati and I celebrated our 9th wedding anniversary. And I started looking for new employment opportunities.
April
I was offered a job at Rackspace in San Antonio, TX… and another job at iThemes working from home. This was one of the hardest career decisions I've had to make. Both are great companies with their own set of merits and benefits. Ultimately, I decided to join the team at iThemes.
May
I started my new career as a full-time WordPress developer, working with some other great designers and developers.
We also started looking at new homes that would fit three kids (it was already getting pretty cramped with two adults, two kids, two dogs, and eight cats).
And I turned 33… the magic number!
June
Kati found and we closed on an old farm house on a fairly large plot of land in Southern Georgia.
Nana and Grampy came to visit!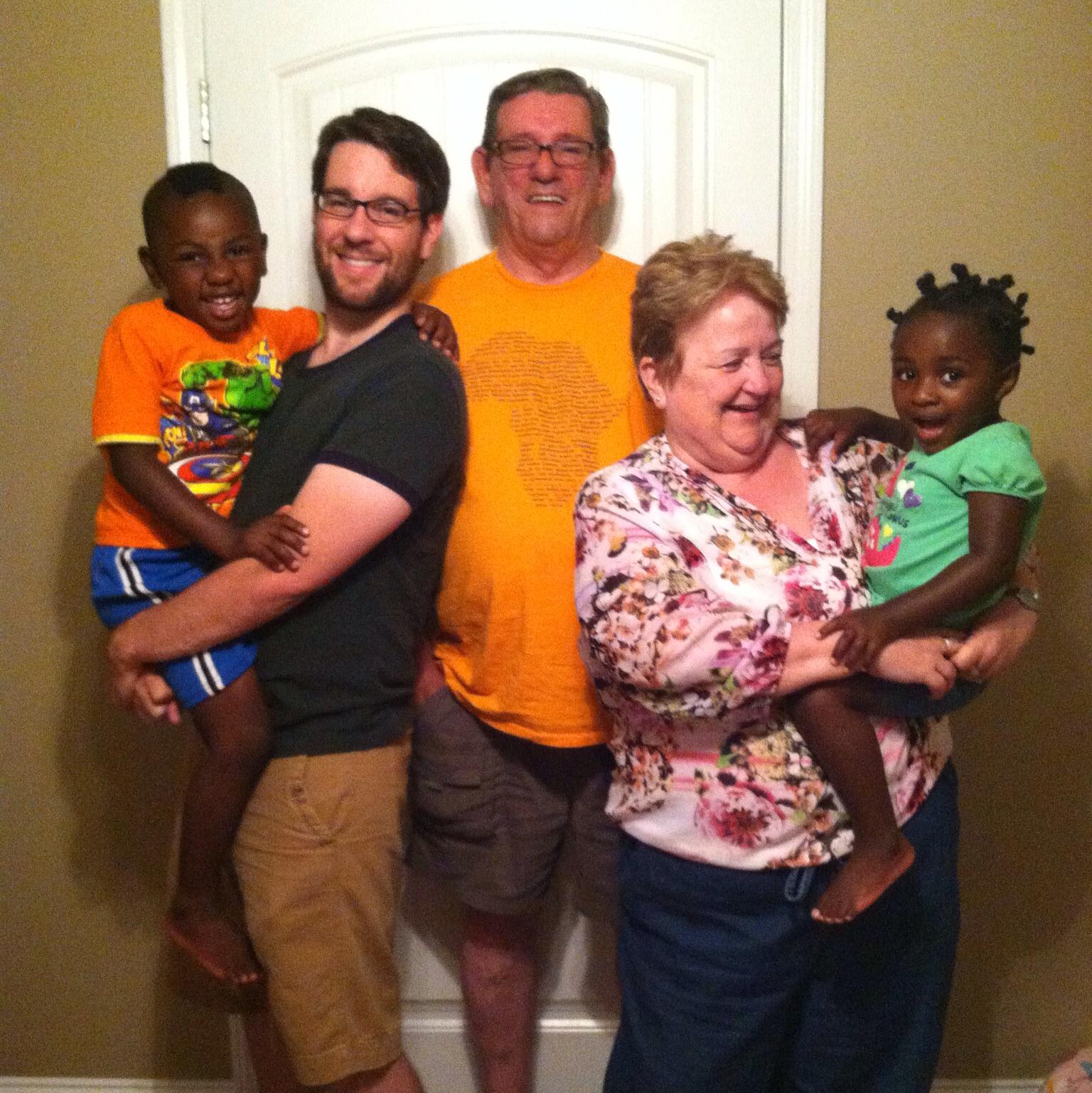 We packed up the kids, all the animals and finally moved into our new, old home.
July
My team launched the first public release of iThemes Exchange. iTheme's entry into the eCommerce marketplace.
I also became a goat herder for the first time…
And the goats escaped from the pasture. One eluded us for over a month, which ultimately led to naming these them Thelma and Louise.
We adopted two more goats, bringing our count up to three (while we still searched for Thelma), which Kati named Cosmo and Wanda.
August
A cat we named Tux adopted us. He's our official "outside cat" (by his choice).
And finally the fourth goat, Thelma, has returned.
September
And then Newt came into our lives… a poor kitten, lost with a belly full of worms. He's a great kitty and friend to everyone.
October
Louise gave birth to two beautiful boys, Timmy and Tommy.
A few days later, Thelma popped out her baby, Tammy.
We dressed up for Halloween.
November
With my neighbor's help, we started to build a ramp on our porch for Woody (who cannot climb the steps).
I cannot believe it. I made the switch!
In just under one week I ended up splitting the crotch in almost all my jeans, planned obsolescent?
Our family just was not big enough, so we had to adopt Maggie, the sweetest dog in the world.
December
Newt and Maggie quickly became best friends.
We bought a Christmas tree that was much larger than we thought…
after a few tries and a little help we finally got it up.
Our son turned five!
We celebrated Christmas!
We're ending 2013 with a family much larger than we started with. Two adults, two kids, three dogs, ten cats, seven goats and an daughter on the way!
Looking toward 2014
Unfortunately, we still haven't been able to bring big sister home. There have been some political issues in her home country preventing us from being able to bring her home. We're really hoping that 2014 will be the year that we can reunite her with her little brother and sister. Gigi will be turning 4 in February, Kati and I will be celebrating our 10th year of marriage in March. We're planning on starting a large family garden. I still have to finish our ramp and there is a lot of fence work to be done in the pasture. I might even pick up some of my own chickens. And there is still a lot of stuff to do around this old farm house. We're really looking forward to what 2014 brings us!