Last month I wrote my first update since going back on a low carb diet. I had lost 10 pounds in a month. It's been another month and I've lost another 7 pounds.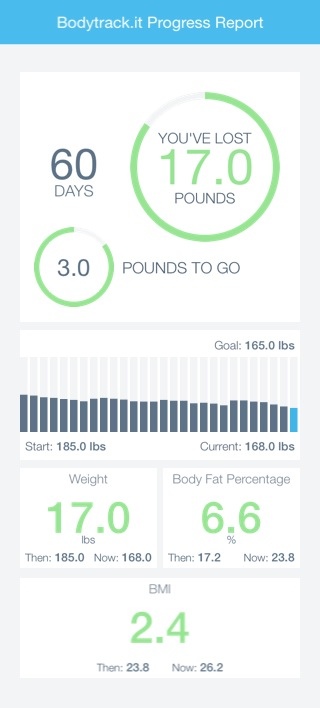 I'm now only 3 pounds from my goal of 165! And, at the risk of sounding vain, I look a lot better when I see myself in the mirror. This month was a bit crazy, I missed a bunch of my Seven workouts, to the point where the Seven App punished me and I had to start all over again. I ended up skipping a whole week, mostly because I workout at night and I was busy that whole week helping Kati prepare for our daughter's birthday party (which included painting the kid's bathroom and a bunch of other tedious things). Kati put on a "fancy tea party" which coincided with my weight loss nicely because I was able to fit back into my nice suit to dance with my daughter :).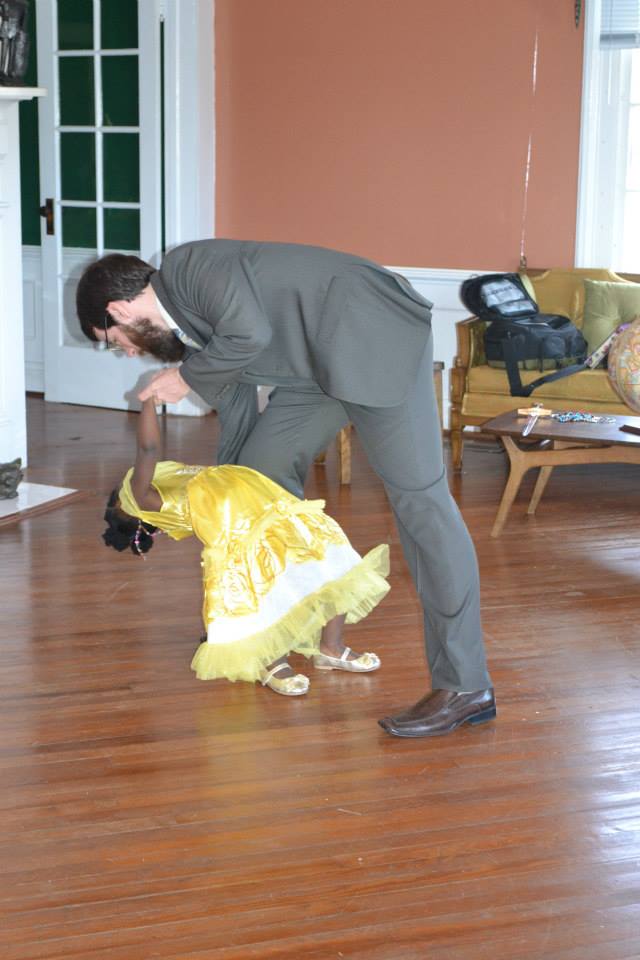 Excuse the unkemp beard… it's for a fundraiser (Donate today and vote on the style of beard you think I should wear).
I'm still doing the weekly cheat day too. This morning I had cinnamon rolls (yum). I have to admit, my weekly cheat days have been getting smaller and smaller — most likely because my stomach is shrinking. Tonight, I'm really looking forward to eating some Chicken Stuff (as we call it) for dinner.
Like I said before, I'm simply aiming for under 50 grams of carbs a day and I prefer complex carbs over simple when I'm forced to eat them. But even last night we ended up having some homemade pizza, I spent 40grams of carbs on just my share of the crust. I probably had about 60-70 grams of crabs for the day. But I still lost weight! Also, I'm still eating three eggs w/ cheese every regular morning (my neighbor's Chickens have started laying eggs again!) and a low carb burrito for my lunches. It's actually easy for me to eat the same thing every day :). I also started trying to drink a lot more water. I do n ot thing I was drinking enough liquid through the day, now I have at least 32oz of water a day, usually more.