Simple Slow Carb Spicy Chicken Strips Recipe
I've been working on the recipe for Slow Carb Spicy Chicken Strips for about 2 months now and I think I've got the perfect combination of spices.
Ingredients:
1 – 1.25 lbs of Chicken Strips (7-8 strips)
3/4 cups of Almond Meal
1/2 tsp of Kosher Salt
1 tsp of Coarse Black Pepper
1/2 tsp of Garlic Power
1 1/2 tsp of Oregano
3/4 tsp of Cayenne Pepper (hot)
Directions:
Prep Time: 10 Minutes
Cook Time: 20 Minutes
Preheat oven to 425 degree Fahrenheit.
In a bowl combine all the dry ingredients and mix.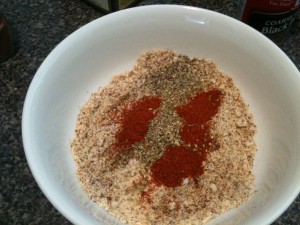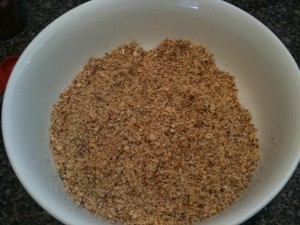 Lay a raw chicken strip on the mixture and press to coat the side with the mix, turn over and press again. Make sure the piece is thoroughly covered, shake off any excess and place on your baking sheet (I use a wire rack on top of a baking sheet to make it more crispy).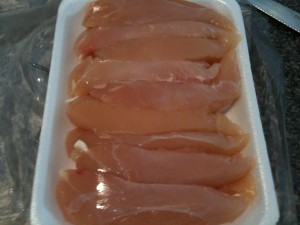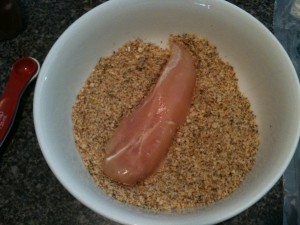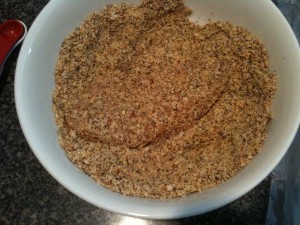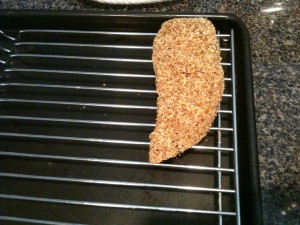 Once all the pieces are covered and on the baking sheet, put the baking sheet in the over for about 20 minutes.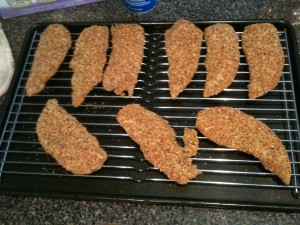 Once done, pull them out to cool, and enjoy!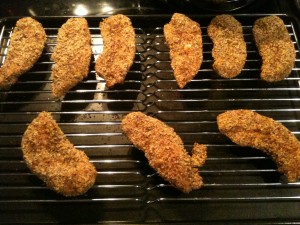 The strips are usually pretty flat from all the pressing I do, but they are quite moist and tasty (and hot).
Let me know if you enjoyed this recipe or if you have any other ideas.